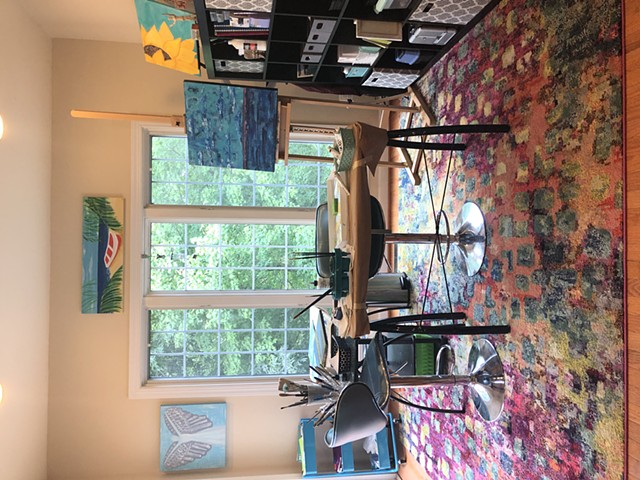 Welcome to my creative world on a website!
I believe ART is JOY and that each and everyone of us is an artist whether we believe it or not! It is just a matter of following our curiosity to find our creative self!!
While my website is a great landing place to learn more about me... you will see me in action on my Instagram page, @treehouse_studioart, where I update what I am creating regularly!
Still look around here... you will find some art work, my artist statement, my bio, info on events/shows, and ways you can find JOY in your life with lessons or paint and sip lessons with me!
Find your joy, be creative, and let's connect!
Joyfully, Precious