About the Artist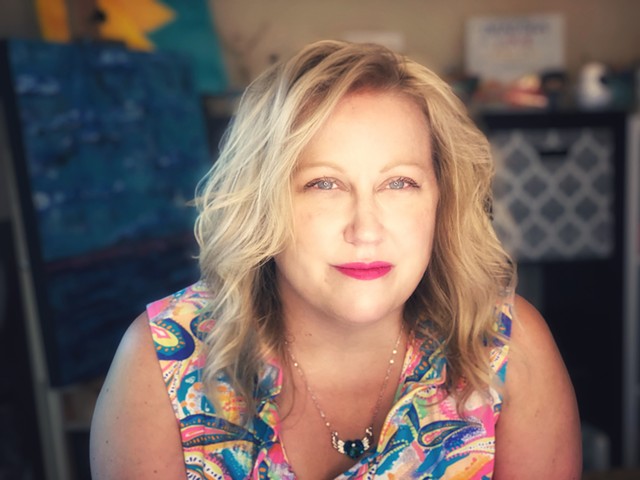 Precious Burger is an elementary art teacher and has taught for twenty-six years. Originally from WV, Precious grew up exploring the outdoors and always found the world around her to be wondrous. Creating art is a way to celebrate the beauty in the world and capture moments that don't always have words to express them.
She loves to experiment and explore different media but painting and mixed media is a passion! As is teaching... for all ages! Precious offers paint and sip lessons, private lessons, and talks about art on her Instagram page to help others embrace their inner artist!
She is a member of the Vienna Arts Society and shows her work regularly with them at different venues. Precious has been honored to display her work at the Burwell-Morgan Mill for the Art at the Mill Shows. Her favorite show to date has been her solo show at the Unitarian Universalist Congregation of Fairfax. The exhibit, "Calling All Angels", displayed over 50 works of art created in a year around the theme of ascension, guardians, and angels.
Precious resides in Fairfax, VA where she teaches and lives with her husband, who is also very creative! Recently, she planned and created a mural at her school with the help of her talented husband who never really painted before!
Be sure to follow her on Instagram @treehouse_studioart to see her daily explorations and explanations on everything art!
Connect with Precious at treehousestudioartist@gmail.com if you are interested in her art, learning how to create your own, or would love to talk art!