Artist Statement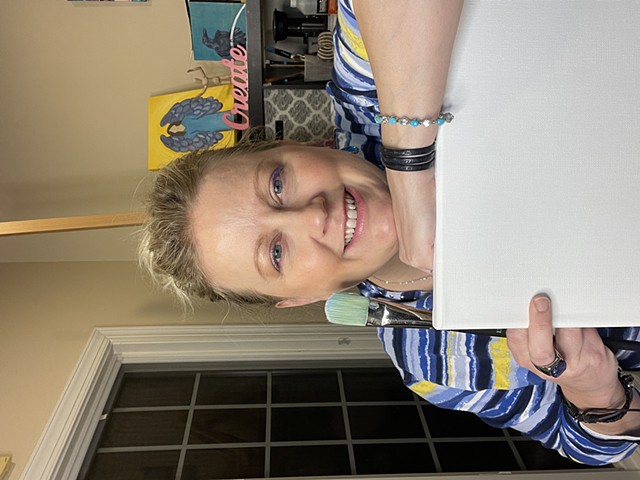 We are all artists.
We are all creative.
Creating art is how I connect with the world around me, express my creativity, and escape from the day to day stresses of life. When I am creating art, I am able to find peace within myself and live in the present without worrying about tomorrow. Art allows me to follow my curiosity and my heart. While painting is my preferred media, I am constantly challenging myself to explore different media and styles.
In the past few years, there are a few themes that have emerged in my artwork. Flowers and landscapes have always been subjects in my work but a few years ago I started to really get into beach themes because the ocean brings me so much joy. In 2018, I lost a very close friend and found myself exploring the idea of ascension and angels. In just over a year, I created 50 paintings that helped me to heal and explore my faith. Recently, I have followed my curiosity leading me into abstraction techniques and birds as guardians. I am constantly challenging myself by using different media and styles in my work.
My hope is that you will find your own peace, be inspired, and follow your curiosity when looking at my artwork. I hope to bring you joy with my art that brings me so much joy.
Artfully, Precious